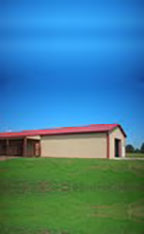 HIGH PLAINS GENETICS

, LLC was built in 1983.  Dr. Merlin Gebauer, one of the original designers, and his wife Anita owned and operated the facility 1996 to 2008.  In 2008 the company was sold to a group of investors who's vision is to offer the highest quality reproduction services to the livestock industry.
 
HIGH PLAINS will continue to offer high quality EQUINE & BOVINE REPRODUCTIVE SERVICES in a professional environment. The horse facilities has expanded to include a new stud barn with large stalls and runs which can also accommodate mares with foals.